If you work in a kitchen, you spend a huge amount of time hunched over a counter or a stove. I started eating salad for breakfast. Ask the average American to eat a full meal in a deep squat or sitting on the floor, and that person will be pretty uncomfortable, yet this is how many people in the world eat and socialize. A few years ago, when I was learning a lot about my own health and committing to improving it, I started to focus on this idea of breaking out of habits. First, I focused on doing more yoga, integrating a standing desk, and reading and watching TV on the floor from time to time.
Then I realized it might be nice to break up my patterns with food, too. I was already learning about the dangers of sugar consumption and too many refined carbs, and I was completely reconsidering my typical breakfast of pastries and fruit juice. So I started eating salad for breakfast. And if I was having eggs for dinner, why did I have to have them with bacon? My love for healthy fats and, in particular, free-range eggs, is no secret.
Most Americans tend to eat far too many Omega-6 fatty acids and not enough Omega-3s. Healthy fats like pastured eggs are a very tasty way to up our Omega-3 intake. And since ice cream as a meal will never leave you feeling full for long, when I get hungry I move to baby carrots, red peppers, or an apple. As all of you likely know by now, ignoring a craving will do you in at the end of the day; you'll overindulge when the will power fails.
Dinner vs. Supper: Is There a Difference? | Merriam-Webster
It's all about giving in, but with moderation. You CAN be satisfied with the right portion of a treat; just eat it slowly and savor every bite. I could have written the first part of this myself. I'm still at the stage where I overindulge and would swear that it's an addiction. I'm encouraged to know that there is hope. Thank you for sharing.
What We Had for Dinner This Week
Moderation IS the key, deprivation leads to binge eating and even more guilt. Just ask me Now with SP, I'm slowing learning it is all about moderation. I get cravings for junk that I try not to eat, but sometimes it is hard. I love the honesty as I feel most of us feel the same. Being honest with ourselves is very important. We are not all perfect but, we try. And that is all that matters - is that we try. I do a little more of a work out after I eat the junk as I feel guilt.
Slow and steady as we go. What an honest blog. I feel exactly the same way. My neighbor is a wonderful pie baker. She invites me over to share. Yesterday I had warm peach pie with ice cream and a glass of milk for dinner. This happens maybe every two months, and it is a great treat! Then I go back to my regular healthy fare.
Moderation in all things, including moderation! AMEN on moderation! I don't follow a strict diet. Deprivation could lead to a serious binge. I have ate ice cream for dinner many times. Then I would drink tons of water. If we ate good all day or the weather is so hot Something cold and yummy sounds so good. I don't like to eat late so even if it was not perfect I have plenty of time to burn it off. One of those guilty pleasures. I think I'm just getting out of the count every bite stage.
Even then, I occasionally budgeted for ice cream. A treat is good once a week, or once a month! With homemade food. I'm with you all the way. This is about living - not starving - not waiting until whenever to be able to enjoy the things you love to eat. It's about healthy choices most of the time and "clams and chips" when that's what you really, really want. Great blog and fantastic perspective!!!!! Great blog! Thanks for posting. I ate one of the individual servings of Skinny Cow Ice Cream for breakfast last week and it was wonderful!
At calories and a few grams of fat, it was "healthier" than eating some of my other breakfast choices! I always loved ice cream. Since the weight gain I have tried to stay away from it. Thanks for your blog. I will enjoy my ice cream in moderation. I love ice cream and I've done so well getting off of sweets altogether. But, I still want my ice cream on occasion, so I let go when we eat at the Eastern Buffet. I love, love, love, the soft serve ice cream there and little "mini coffee cakes". They are very small so I have 2 with some vanilla soft serve.
That is the main part of that meal. Prior to that I have my plate of veggies stir-fried fresh without sauce. I look forward to this meal 2 x per month. Love this entry, it is right on! This is just another reminder that we are human and life is too short not to eat ice cream! Thanks for cheering me up! This blog is just another reason I'm loving SP!
Videos You May Like
There are so many perspectives to try and while I am all for moderation in just about every other area in my life, this is one I never thought of and it makes so much sense. I think this will assist me in my vicious cycle. Always trying to go cold turkey here or extremely hard there it is difficult to find a comfort zone and I end up teetering off my keel. Thanks so much for sharing this wonderful perspective. I think your approach is much healthier!! So if it's okay, I'm going to borrow it! Thank you! I love Ice Cream maybe too much but I rarely buy it.
Why Breakfast For Dinner Is Actually Good For You
When I do, I buy a lite, no sugar added something with nuts or fruit and add which ever is missing nuts or fruit to make it slightly healthier. I love this it's great to see I am not the only one that has done this before I guess the key is to not do this everyday. Once and a while it's nice to just enjoy something that you don't get to have everyday. Deborah Report. Thank you for sharing!
Love your attitude. This was fantastic and I love your whole outlook. I really needed this Thanks ever so much Report. I'm not much for sweets, to begin with, but I love salty, spicy foods. I have been known to skip a meal so that I can drive to the korean chicken place for some salty, spicy hotwings that put the hottest Buffalo, NY variety to shame! Thank you for this!!!!!!!!!!!!!!!!!!!!!!!!!!!!!!! Thanks for sharing! I loved it. Such a great blog!
I'm still learning how to not obsess about food, but what you wrote is really inspiring.
88 All-Time Dinner Favorites
Hi Coach Nicole. Such a great blog. These are all the things I have learned on Spark People. I'm recovering from a rough patch and this article helped me to focus on what I was feeling and doing to be successful. I'm feeling inspired and "sparked". Thanks for the boost! Thanks Coach. I needed this.
Patience Big Dog.
Have you had/Did you have your dinner? | WordReference Forums?
Textured Tresses: The Ultimate Guide to Maintaining and Styling Natural Hair.
Insulate Your Home and Save Money – Polyurethane Insulation!
Temptation (ImmanuEl)!
Dearest Darling Wife...Just a Few Lines To Let You Know I Am Okay.
Although my wife is a big encourager to me, your article really hit home today. I HAVE fallen off the wagon and have put on about 10 pounds according to my weigh in at the doctor's office and the belt notch on my pants! Yet I am still learning. Spark People has been so good for me. I'm not going to give up, I'll not quit. I have not put back on all my weight lost. Thank you for stimulating my mind into action and reframing this whole ting about life-style and not food! Thanks for being here. Thank you so much for pointing out that moderation is the key. I often forget this and tend to go overboard on the restrictions.
Naturally, I then fall of the wagon, so to speak, and it takes me a while to get back up. Moderation is the key! I love that SP has a bottom end on calorie range for the day, and that red message that pops up when you go much over your cardio calorie goal for the week. I tend to "go big or go home" with habits, but I'm working on moderation. Eat enough, not too much. Exercise enough, not too much.
A soda if I really want one and I've already had my 8 glasses of water. The only thing I've completely given up with no exceptions is smoking: I know I can't have just one been there, done that! Thanks for sharing Coach Nicole, it's nice to feel a kindred spirit. First of all, let me admit I have lost pounds and am successfully maintaining my weight loss. And then let me tell you I eat ice cream. When I want it. Ninety per cent of the time I eat healthfully. When I go out to dinner I make healthy choices, but occasionally enjoy a piece of Italian bread with a bit of butter or a glass of wine or a liqueuer with my coffee.
What I Had For Dinner
What I Had For Dinner
What I Had For Dinner
What I Had For Dinner
What I Had For Dinner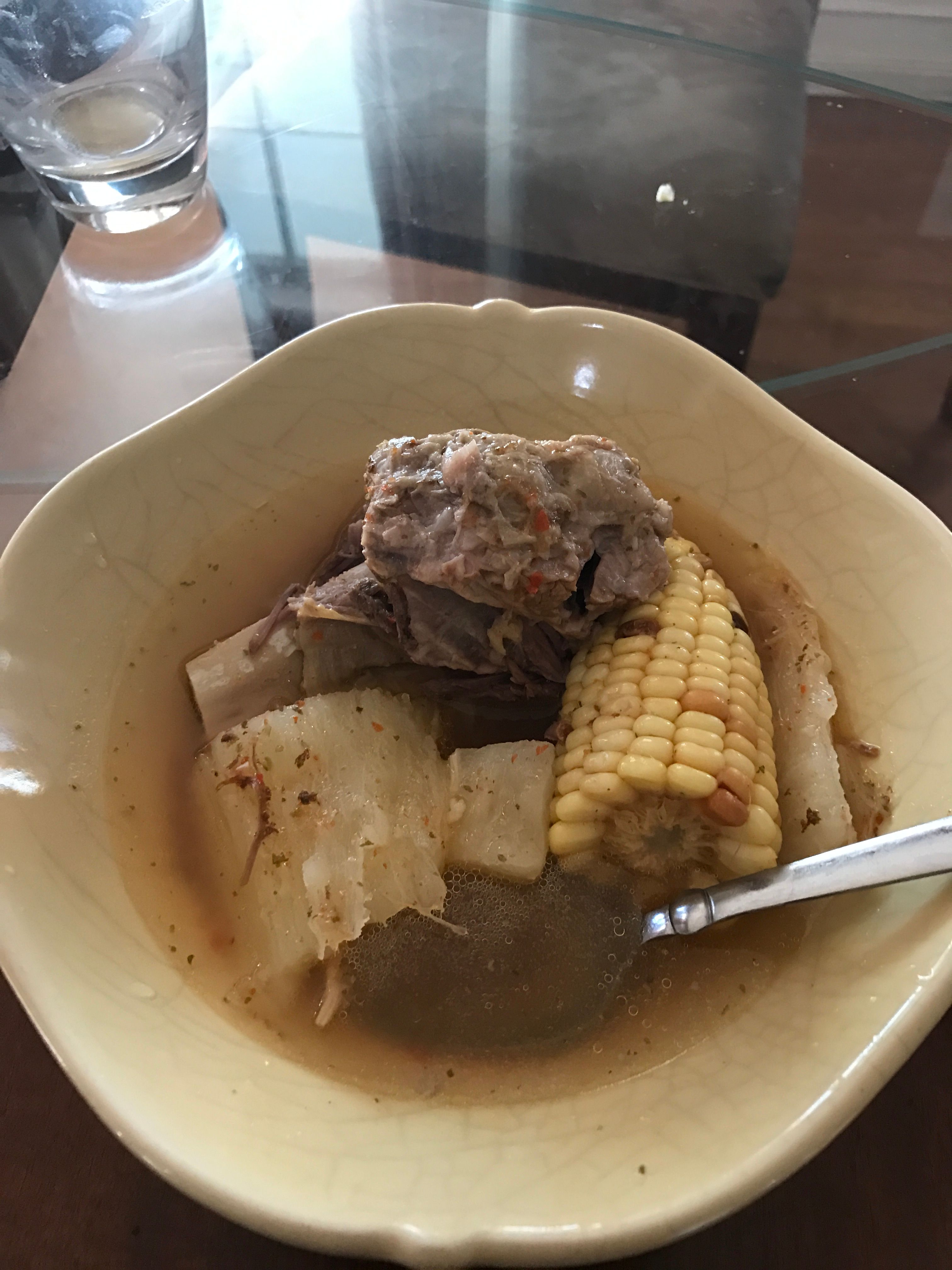 What I Had For Dinner
What I Had For Dinner
What I Had For Dinner
---
Copyright 2019 - All Right Reserved
---